The 45-minute guided tour of the Parliament building is available with an audioguide or a professional tour guide in Hungarian, English, French, German, Italian, Russian and Spanish. Our other guided tours with an audioguide are available in Polish, Slovakian, Croatian, Hebrew, Romanian, Serbian, Ukrainian and Korean too.
Purchasing tickets
Individual visitors
Same-day tickets can be purchased in limited numbers at our ticket office in the Visitor Center. (Please note that purchasing tickets on the spot might take a considerable amount of time.) Advance tickets are not available at our ticket office in the Visitor Center (marked number 6 on the map below), only online at www.jegymester.hu/parlament. Groups are welcome to visit the Building by booking tickets in advance.
Please be advised that the official site of the Office of the National Assembly for ticket sales is www.jegymester.hu/parlament. We assume no liability for damages (such as overpriced or counterfeit tickets, refusal to refund upon cancellation of booking, etc.) arising from tickets purchased thorough other websites.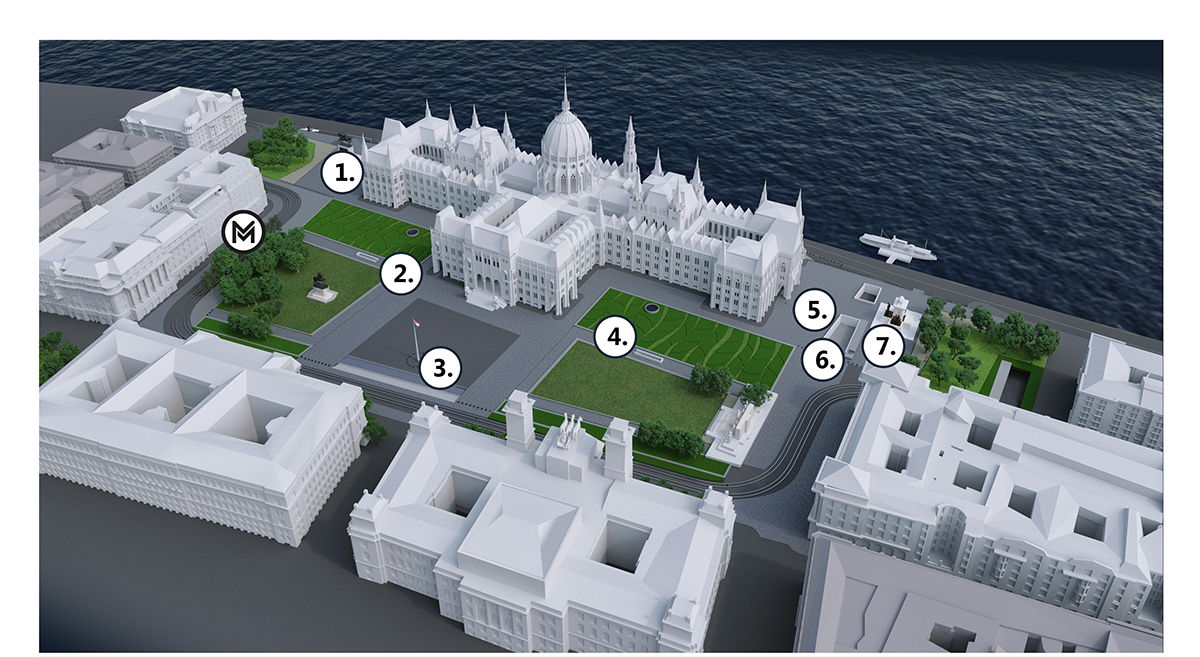 Tourist/travel bureau agents
Tourist/travel bureau agents are ensured organized visits as laid down in specific contracts. For more information on terms and conditions for such visits, go to https://parlament.jegymester.hu/.
Other groups
Other groups may register or correspond about a planned visit at tourist.office(at)parlament.hu.