Sittings of the Hungarian National Assembly during the state of danger proclaimed to curb the corona virus pandemic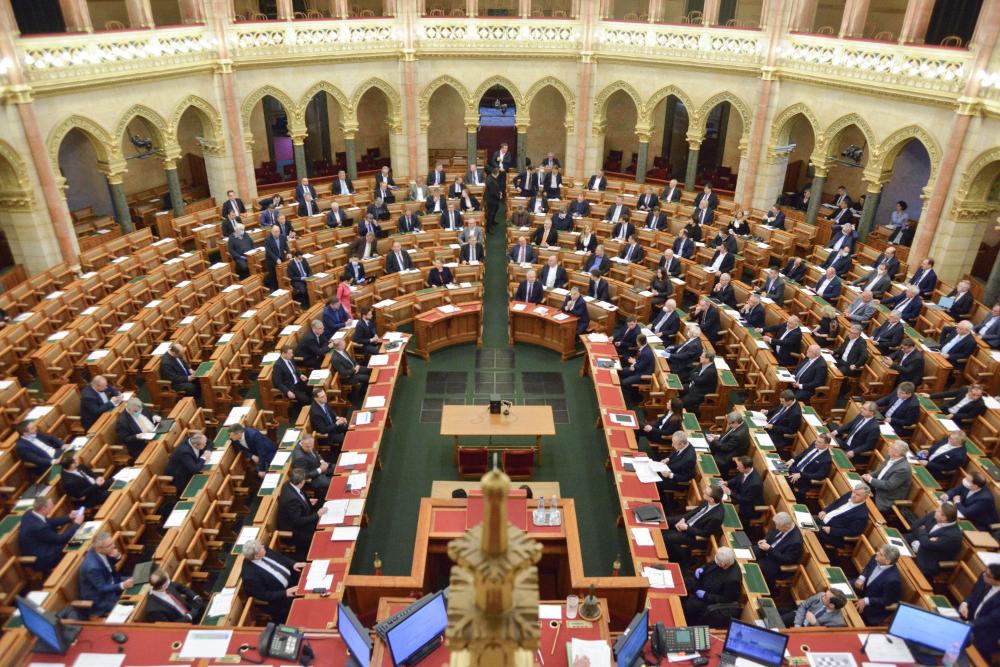 The Hungarian National Assembly continues to hold regular plenary and committee sessions during the state of danger[1] proclaimed on 11 March 2020 in accordance with the relevant stipulations of the Fundamental Law following the outbreak of the corona virus pandemic.
The schedule for the spring session was adopted by the Parliament on 17 February and the House has been following this program ever since, despite the fact that during the extraordinary situation, the Government may - because of the urgency, based on the mandate stipulated by the Fundamental Law and the special law adopted by the Parliament, within a defined scope and until the end of the state of danger - implement measures required to manage the pandemic and its fallout by decree. The Parliament continues to sit and discuss issues not related to the state of danger according to its original work schedule, its scrutiny role has been strengthened because of the pandemic situation with a provision that the Government is to report to the National Assembly about its measures introduced to curb the corona virus pandemic week to week before the order of the day, while Members of Parliament have been granted extra time every week to pose prompt questions to the members of the Cabinet. The ordinary spring session of the Parliament lasts until 15 June.
In order to respect social distancing requirements, the 199 members of the National Assembly have transferred their sessions to the Upper House Chamber, which has a seating capacity of 400 and follow strict protective health measures during their work.
The plenary sessions of the House can be followed live on the website of the National Assembly (www.parlament.hu) and through the broadcast of cooperating television stations. Members of the press can follow committee sessions from the Media Room of the National Assembly through closed circuit television.